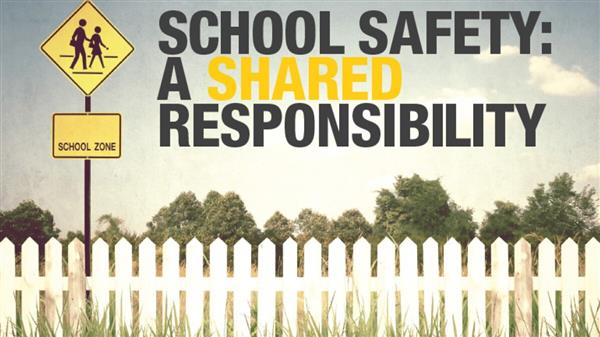 HASD is committed:

To work with families, faculty, and the community to build a positive learning environment that fully engages the whole child, in a boundariless learning environment.

At times there maybe factors present that can inhibit the learning process. The Student Assistance Program may be able to help identify those factors or barriers to learning. Student Assistance Program (SAP) is a systematic team process used to mobilize school resources to remove barriers to learning. SAP is designed to assist in identifying issues including alcohol, tobacco, other drugs, and mental health issues which pose a barrier to a student's success. The primary goal of the Student Assistance Program is to help students overcome these barriers so that they may achieve, advance, and remain in school. HASD has strong partnerships with Caron and Family Guidance Center.

Middle School Counselor's Page

Warning Signs

Adolescence is a time of many transitions. Some moodiness and change in a student's behavior is part of normal development. However, when you notice a marked change or gradual deterioration over a period of time it should cause concern.

Please contact a member of SAP if you notice any of the following signs listed below. The team can assist in deciding if a student needs help in accessing appropriate community resources. Referral forms may also be submitted in the blue box in the Nurse's office.

Deterioration of relationships with family members
Change in friends
Change in eating habits
Change in sleeping habits
Excessive need for privacy
Change in personal grooming or attire
Poor school attendance
Declining grades
Lost interest in hobbies, sports and other favorite activities
Unexplained moodiness or anger
Unusual fatigue or burst of energy
Unusual spending habits or having unexplained money
Possessing drug paraphernalia
Glassy bloodshot eyes
Frequent cold like symptoms
Resources - below contains several resources that you may access.
Here is a list of ten potential warning signs* that can signal an individual may be in crisis or need help:

1. Suddenly withdrawing from friends, family and activities (including online or via social media)

2. Bullying, especially if targeted towards differences in race, religion, gender or sexual orientation

3. Excessive irritability, lack of patience, or becoming angry quickly

4. Experiencing chronic loneliness or social isolation

5. Expressing persistent thoughts of harming themselves or someone else

6. Making direct threats toward a place, another person, or themselves

7. Bragging about access to guns or weapons

8. Recruiting accomplices or audiences for an attack

9. Directly expressing a threat as a plan

10. Cruelty to animals.

* NOTE: This isn't a complete list of all warning signs. Exhibiting one of these signs doesn't necessarily indicate imminent violence. When concerned about troubling behaviors, tell a trusted adult or call 911 if there is an immediate threat.

1. Recognize The Signs

Learn about different types of warning signs or threats and how to spot them, especially on social media.

2. Act Immediately, Take It Seriously

Understand strategies to take action and overcome potential barriers to being an "upstander" rather than a "bystander."

3. Say Something

Learn how to intervene by telling a trusted adult or using an anonymous reporting system.


**NOTE: Content above adapted from Sandyhookpromise.com
What is Safe2Say Something?

Safe2Say Something is a youth violence prevention program run by the Pennsylvania Office of Attorney General. The program teaches youth and adults how to recognize warning signs and signals, especially within social media, from individuals who may be a threat to themselves or others and to "say something" BEFORE it is too late. With Safe2Say Something, it's easy and confidential to report safety concerns to help prevent violence and tragedies.

Here's how it works:

Submit an anonymous tip report through the Safe2SaySomething system

Crisis center reviews, assesses and processes all submissions

Crisis center sends all submissions to school administration and/or law enforcement for intervention.

If needed, crisis center may contact tipster anonymously through the app.

Call 1-844-SAF2SAY or 1-844-723-2729
Holcomb Crisis - 610-379-2007 OR Toll Free 1-888-219-3910

Holcomb Crisis Intervention offers a crisis program to assist children, adolescents and adults experiencing varying levels of crisis. Services are available 24 hours a day, 7 days a week and are free to the residents of Berks County. Holcomb Crisis Intervention has a culturally diverse staff, including individuals fluent in Spanish.

ru OK? Berks 1-888-219-3910 or 610-379-2007

text ruOK 484-816-7865

The Berks County Suicide Prevention Task Force was developed in 2015. The task force is a group of community members with common goals who have come together to focus on the needs of our community so that we can eliminate stigma of mental illness and put an end to suicide.

pa211 United Way of PA -Get connected to our most-requested resources for housing, utilities, food, employment and expenses, health, and mental health. View the full list of our resources for PA on our search page. To get help from a resource navigator, text your zip code to 898-211 or dial 211.

If you or a loved one have contemplated suicide, call The National Suicide and Crisis Lifeline at 988 or 1-800-273-TALK (8255) to connect with a trained counselor.
SAMHSA's National Helpline SAMHSA's National Helpline is a free, confidential, 24/7, 365-day-a-year treatment referral and information service (in English and Spanish) for individuals and families facing mental and/or substance use disorders.

SAMHSA's National Helpline, 1-800-662-HELP (4357) (also known as the Treatment Referral Routing Service), or TTY: 1-800-487-4889 is a confidential, free, 24-hour-a-day, 365-day-a-year, information service, in English and Spanish, for individuals and family members facing mental and/or substance use disorders. This service provides referrals to local treatment facilities, support groups, and community-based organizations.
National Alliance of Mental Illness in Berks County

NAMI, the National Alliance on Mental Illness, is the nation's largest grassroots mental health organization dedicated to building better lives for the millions of Americans affected by mental illness.

NAMI Berks County is an affiliate of NAMI PA. NAMI Berks County and dedicated volunteers, members and leaders work tirelessly to raise awareness and provide essential education, advocacy and support group programs for people in our community living with mental illness and their loved ones.
HASD Threat Assessment Team

Dr. Gravish - Team Leader - Director of School Safety and Security

High School

Dr. Beissel - Principal

Mrs. Fink - Assistant Principal

Mr. Marra - HASD Director of Special Education

Middle School

Mr. McGinley - Assistant Principal

Tilden

Dr. Cucciuffo - Principal

Mrs. Arms - Counselor

Mr. McFarland - Home School Teacher

Mrs. Peter - Teacher

Perry

Mrs. Berger - Principal

Mrs. Anderson - School Counselor

Mrs. Vega - Teacher

Hamburg Borough Police Department

Corporal Kramer